Compare
Seagull Ocean Star - The Most Affordable Diver Watch to Buy
Seagull's newest Ocean Star updates essential features like 300M waterproofing and an easy-grip bezel into a high-value sport watch. A sapphire crystal ensures excellent readability and resilience, topping an impressive spec sheet meeting expectations for 4X the cost. Experience a durable workhorse that pulls far beyond its weight while making diving more affordable than ever. Let Ocean Star submerge wearers into a new realm of possibility.
Bezel
Synthetic Sapphire Crystal
Case
Straight Lugs
316L Stainless Steel
Curved Lugs
316L Stainless Steel
Straight Lugs
Titanium Sandblasting
Caseback
Ocean Star Bas-relief
316L Stainless Steel
Ocean Star Bas-relief
316L Stainless Steel
Ocean Star Bas-relief
316L Stainless Steel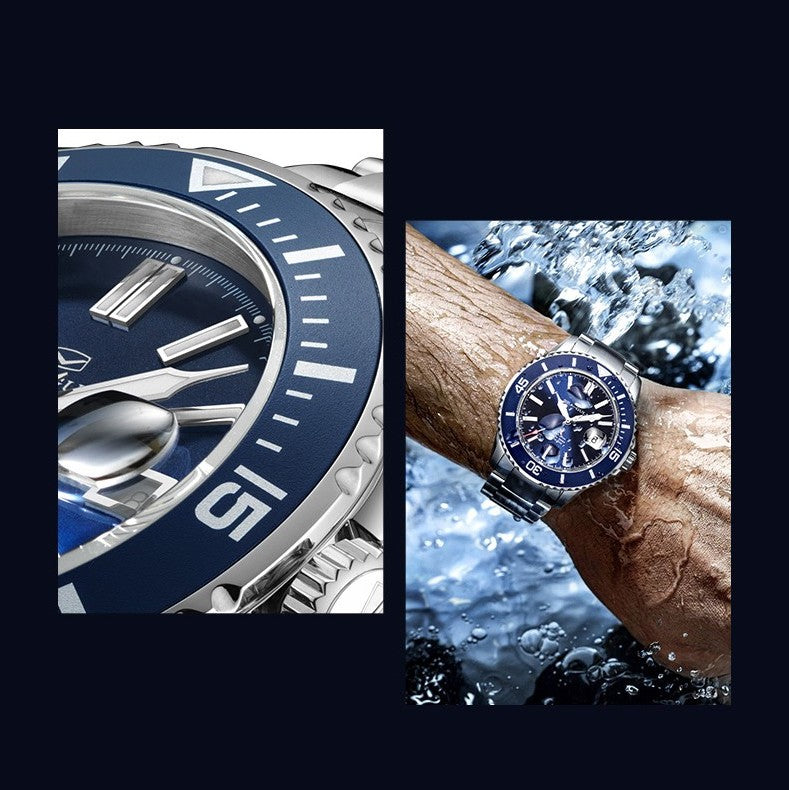 Water Resistance
Engineered exclusively for challenges, screw-down systems deliver uncompromising rugged water integrity.
The threaded screw-down crown enables dual protective sealing, reinforcing resistance to internal moisture from accidental underwater operation.
Energy-storing luminous hands and markers provide clear easy legibility in dim environments like underwater.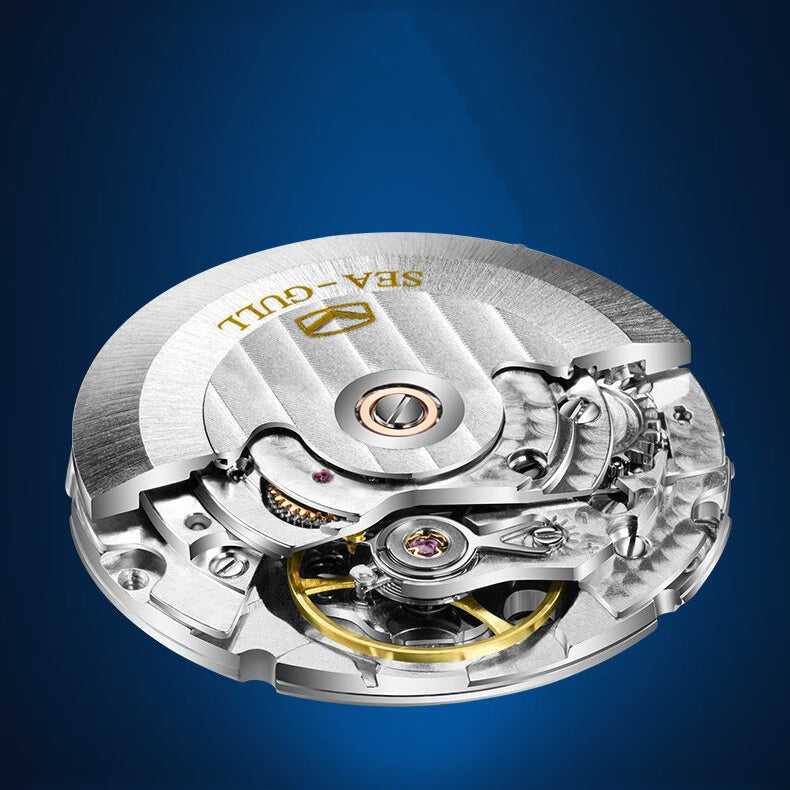 ST2130 MOVEMENT
ST2130 movement, 28 jewels, 28,800 vibrations per hour.
This movement is currently the most widely used basic movement in Seagull's ST21 series. It delivers the most practical functions a watch needs - time with hours, minutes, seconds and calendar display to meet daily requirements.
39 hour power reserve. The bidirectional winding rotor automatically winds the movement through wrist motion, continuously providing strong power.
Water Resistance Notices
Water resistance ratings on watches: 30M water resistance for example, does not mean it can be placed 30M underwater. Rather it can withstand 3 atm pressure. After contacting water, the watch should be wiped dry promptly.
Water resistant watches of any grade cannot resist steam or hot water. Do not wear in bathrooms or saunas, as temperature impacts can expand/contract waterproof seals, creating gaps and accelerating aging, affecting water resistance.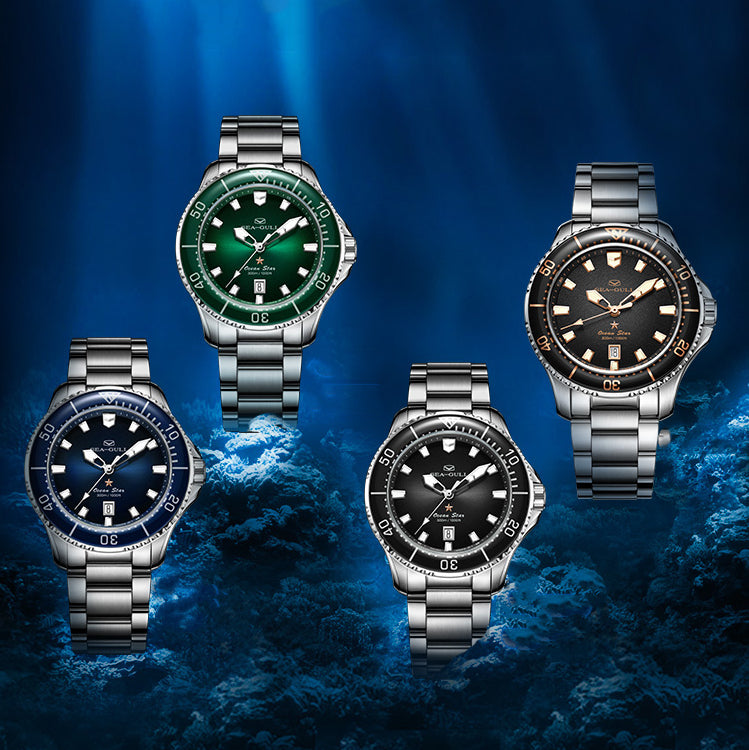 SHIPPING & DELIVERY
Orders placed before 2:30 PM CET on business days, will be shipped on the same day! We will always ship to you within 24 hours on business days via DHL Express from the manufacturing facility. In this way we can ensure 3-5 business days worldwide delivery.
Timestamp and GPS location stamped pictures will be provided per request.
Factory Address: Seagull Watches Industrial Park, No.199 Huanhe South Road, Tianjin Airport Economic Zone · 300308 · Tianjin · China (天津空港经济区环河南路199号海鸥表业集团)
Warranty: We are the only online Seagull official store. 2 year warranty for the Seagull 1963.
Testimonials
EUROPA STAR
The quality of the movements has been amazingly stable. The Chinese have been making mechanical movements for a very long time. Seagull is the strongest and the best quality.
NEWS JOURNAL
Quality timepieces don 't have to cost a fortune. Seagull traces its roots to 1958, when the company was founded and it has been cranking out mechanical timepieces ever since.
CHRONO24
That all changed when the Tianjin Seagull landed a cult hit with the ST19, a remake of the historical Venus 175 chronograph movement.
MONOCHROME
Seagull movements have a proven history, Swiss roots and allow for cool, intriguing watches for less than their Swiss and often Japanese counterparts.